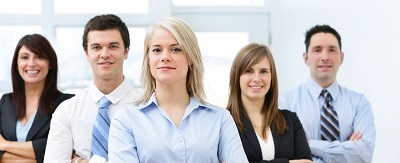 We are :
• Leaders in Trainings, Data Analytics, quality Business Intelligence, Compliance Audits
• Preferred supplier for public and private sector organizations
• Partnership with leading ITC companies
• Recipient of multiple awards
• Top 250 ITC firms Branham Group
• Certified by Canadian Aboriginal and Minority Supplier Council
• Security cleared by Federal and Provincial governments
CM Inc. is a Management Consulting and Information Technology services organization, specializing in the delivery of high quality Information Management / Information Technology (IM/IT), Human Resource Management and Communication Professional Services, Training, Audit and Financial solutions to the private and public sectors. Helping various setups becoming green companies.
Since 1987, CM Inc.'s mission has been to provide effective business solutions in a wide variety of business environments, helping major public and private sector organizations to become more productive and cost-effective. We have accomplished this by building an impressive resource base of talent, infrastructure, and tools at a competitive price which delivers extremely good value.
CM Inc. has kept unwavering commitment for quality and excellence in service to every customer, on every assignment, every time. Our successful track record has made us a preferred supplier to several large corporations, medium and small enterprises, and public sector ministries and agencies.
CM Inc. is rated among the Top 250 tech companies (Canada's best performing 2014) firms according to the Branham Group. As members of the Information Technology Association of Canada (ITAC), Innovators Alliance of Ontario, York Technology Association and various consultant liaison programs for major suppliers of technology, products and services, we make organizations more effective.
Our experienced professionals have been working with our clients in the banking, legislative, health, transportation, finance, social services, education/training, and general industry to understand their business goals, objectives, business processes, and technical environments in order to provide practical and impartial recommendations and solutions on the use of state-of-the-art Information Technology and business processes. We are on several Ontario Government VORs, including Task-Based, IT Management, General Management, and Data Integration/Data Quality (single user/single license and unlimited user/Enterprise license). With both legacy systems and BI product and services experience, CM Inc. has successfully delivered complex systems with systems integration and data migration requirements for over 25 years.
CM Inc. partners with leading firms that can help to better serve our Clients. Due to our collaborative approach with our clients and partners, we are able to provide optimal business solutions.
CM Inc. has a diversified client base in both the public and private sectors. Many of our clients currently have multiple ongoing projects involving Information and Communication Technology (ICT) products and services from CM Inc.
As a services organization, we help organizations to improve their performance in a cost effective manner. We are knowledgable of industry "best practices" and assist with knowledge and tools to provide advice and services from business analysis to solution implementation.
On the ITC side our System Integration group delivers solutions that integrate internal and external systems and applications on different platforms, and that guarantee data integrity, scalability and high performance.
We provide the expertise for developing strategies to implement big data (enterprise databases), data quality and integrity including analytics and business intelligence. As a Data Governance, Data Quality, and Data integration leader, CM Inc. has implemented many successful solutions with IBM DB Oracle, Informatica, Infobuilders, SQL. CM Inc. has subject matter experts and resources in OBIEE, Master Data Management (MDM), Data Quality (DQ), solutions, SAS, SAP.
The security of transmitted data over internal and public networks is extremely important for any business. Processes and policies typically involve both physical and digital security measures to protect data from unauthorized access, use, replication or destruction. Our consultants are experienced in a complete range of security related services, such as: System Assessments, Proof-of-Concept, Security Technology, Virtual Private Networks etc.
We provide a wide range of Information Technology, Software & Management services to enable clients to make effective use of technology and solutions to meet their business objectives.
We have developed software products that can be customized, and also provides enterprise products from our partners, including Informatica, Oracle and Microsoft. Some of our products include:
• Funds, Grants and Contributions
• Health Funding
Thank you for visiting and we look forward to be of service to you.