Management Consulting
Our management consulting and project management services focus on strategic and organizational issues in the development of information resources and providing project management solutions. We establish an effective working relationship with our client to meet business requirements. Our management consulting services include:
Strategic & Business Planning

• IT Strategic Planning
• Business Requirements Definition
• Business Analysis

Information Resource Planning

• Enterprise Information Technology Architecture
• Business Modeling
• Methodologies - ITIL, Zachman, RUP and others
• Data Modeling

Security & Audit

• Review and Auditing of Systems and Projects
• Operational Standards and Procedures

Feasibility Studies & Requirements Analysis

• Business Cases
• Business Systems
• Productivity Improvement
• Return On Investment
• Build vs. Buy

Financial

• Planning and Implementation
• Integrated Financial Packages
CM Inc is qualified to provide services in the following roles in all service categories
• Business Contingency Planning/Disaster Recovery Planning (BCP/DRP)
• Business Risk Management Specialist
• Business Transformation/Process Improvement Specialist
• General Consulting
• Financial Analyst
• Organisational Effectiveness Specialist
• Procurement Specialist
• Project Analyst/Coordinator
• Project Manager/Lead
• Project management Advisor/Consultant/Specialist
• Research Analyst
• Strategic Advisor
Training
CM Inc. is a Canadian Management and Technology Consulting organization offering learning and training courses that provide business solutions to the continuous changing landscape of Information Technology. The courses provided help OPS/PFO staff of all levels to acquire and develop relevant and timely skills, knowledge, and capabilities for IT (and related) services. We cover the public sectors (all three levels of government) as well as the private sector.
Since 1987, CM Inc. has assisted major public and private sector organizations in becoming more productive and cost-effective through the practical application of effective learning tools, Improving Business Performance, Assessment, Planning and Information Technology knowledge.
Our Mission: Dedicated to providing cost-effective services and solutions to meet the business objectives of both private and public sector organizations.
With offices in Markham and Ottawa, CM Inc., has won several awards including the Canadian Information Productivity Award. Our successful track record has made us a preferred supplier to several large corporations, medium and small enterprises, and public sector ministries and agencies.
CM Inc. partners with leading management and technology firms to better serve clients. Our experienced professionals have been working with our clients in the legislative, health, transportation, finance, social services, education/training, and justice sectors to understand their business goals, objectives, business processes, and technical environments in order to provide practical and impartial recommendations and solutions on the use of state-of-the-art Information Technology and business processes.
CM Inc.'s approach is to work with our clients to understand their business goals, objectives, processes and technical environments in order to meet their business and ROI objectives. We are members of the Information Technology Association of Canada (ITAC), Innovators Alliance of Ontario, York Technology Association and various consultant liaison programs for major suppliers of technology, products and services to make organizations more effective.
ITC Consulting
CM Inc. provides our clients strategies on how to best use information technology in achieving their business objectives.
Our goal is to support and nurture our clients from the very beginning of the project till the end, and deliver the project not only in the scope, time and cost but also with complete customer satisfaction.
Our services include:
• Project scoping and planning
• Business process and system design
• Project management
• Architecture
• Solutions Development
• Technical Support
• Network & Communications
• Information Management
• Oracle Financials ERP Application Environment
• Security
• Testing & Quality Assurance (QA)
• Systems Integration/Deployment & Operations
The service roles we provide are:
• Applications Architect
• Business Analyst
• Business Architect
• Business Integration Specialist
• Business Intelligence Specialist
• Data Architect/Modeller
• Data Conversion Specialist
• Database Administrator
• Information Architect
• Information Management Specialist
• Infrastructure Integration Specialist (Network)
• Infrastructure Integration Specialist (Server)
• I&IT Generalist
• Methodology Specialist
• Middleware Specialist
• Oracle Case Management (Siebel) Specialist
• Oracle E-Business Specialist
• Oracle PeopleSoft Enterprise Specialist
• PKI Specialist
• Privacy Impact Assessment (PIA) Specialist
• Programmer/Developer
• Project Manager/Leader
• Security Architect
• Security Specialist
• Software Specialist
• Solutions Designer
• Systems Admin./Operation Support Specialist
• Systems Analyst
• Systems Testing/QA Specialist
• Technical Writer
• Technology Architect
• Technology Infrastructure Support Specialist
• Telecommunications Architect/Engineer
• Training Specialist
• Web Specialist
Open Source
Open source is changing the world. It promotes a universal access via a free license to a product.
CM Inc. has a lot of open source software that can be freely used, changed, and shared.
Our open source resources have covered many categories: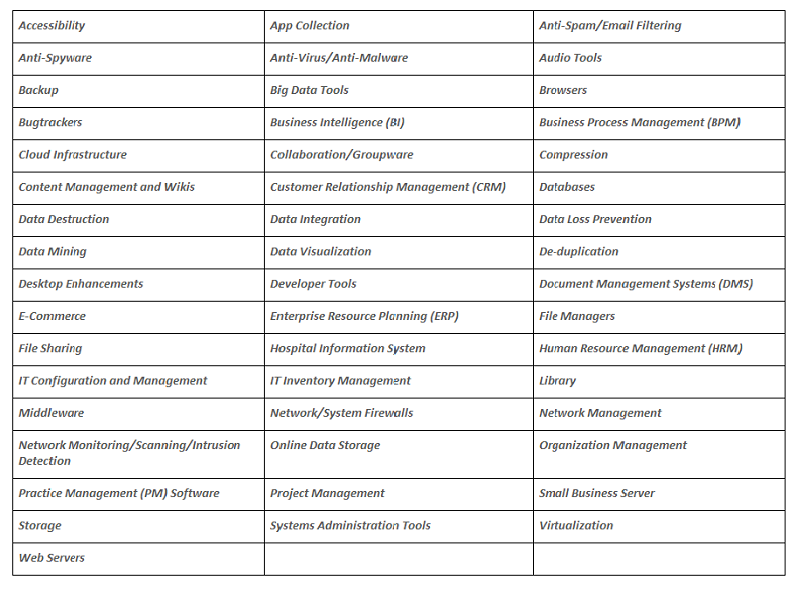 Leading Technologies
We have been partnered with Oracle, IBM, Microsoft, HP and Informatica for many years, and have fully access to their leading technologies.
Cloud Consulting
CM Inc. offers excellent cloud consulting services in business process design, application design, development, configuration, training and support.
We provide cloud and co-location facilities at our corporate location in Canada. We provide Cloud computing with our data centre partner in Ontario. These services allow our clients to develop systems and Web-based applications, just-in-time without the constraints of their own production or hosting environment.
Our services include static IP's for applications that need to be WEB-facing, and facilities to store and host servers. CM Inc. provides a professional work environment for those customers that need to do their development work at our site. As well, CM Inc. has in-house qualified staff that can assist with your technical and support requirements. Our staff can assist with the loading and preparation of the environment to meet your needs.
We are flexible to your IT needs and will be happy to discuss how we can help in meeting your technical and delivery requirements.