What is Master Data Management (MDM)?
Partnered with Informatica, CM Inc. brings you world-leading MDM. MDM is a comprehensive method of enabling an enterprise to link all of its critical data to one file, called a master file, that provides a common point of reference. When properly done, master data management streamlines data sharing among personnel and departments. In addition, master data management can facilitate computing in multiple system architectures, platforms and applications. At its core MDM can be viewed as a "discipline for specialized quality improvement" defined by the policies and procedures put in place by a data governance organization. The ultimate goal being to provide the end user community with a "trusted single version of the truth" from which to base decisions.
MDM is not simply another application, rather, it is a new way of looking at your data which will save your organization money and time, while delivering significant efficiencies.
About Informatica and MDM
According to Gartner TM, Informatica is the world leader in MDM when it comes to functionality and innovation. Informatica offers a modular, comprehensive MDM solution designed for flexibility: Start with your most pressing data pain points and business needs, then grow the system as your needs expand. Get more business value from your data as you get clearer insights with:
• A single view of the data: Create an authoritative view of your business-critical data from disparate, duplicate, and conflicting information sources.
• A 360-degree view of the relationships: Identify the relationship insights within your data to locate connections between customers, products, suppliers, and more.
• A complete view of all interactions: Link transactions and interactions for a full view of a customer's behavior.
View More>>
What do I need to know about MDM?
Master data management (MDM) is the effort made by an organization to create one single master reference source for all critical business data, leading to fewer errors and less redundancy in business processes.
MDM solutions comprise a broad range of data cleansing, transformation, and integration practices. As data sources are added to the system, MDM initiates processes to identify, collect, transform, and repair data. Once the data meets the quality thresholds, schemas and taxonomies are created to help maintain a high-quality master reference. Organizations using MDM enjoy peace of mind that data throughout the enterprise is accurate, up-to-date, and consistent.
View More>>
What are the benefits of MDM?
By providing one point of reference for critical information, MDM eliminates costly redundancies that occur when organizations rely upon multiple, conflicting sources of information. For example, MDM can make sure that when customer contact information changes, the organization will not attempt sales or marketing outreach using both the old and new information. Having multiple sources of information is a widespread problem, especially in large organizations, and the associated costs can be very high.
Who needs MDM?
MDM is of particular interest to large organizations, highly data distributed organizations, and those that have frequent or large-scale merger and acquisition activity. Acquiring another company creates wide-reaching data integration challenges that MDM is designed to mitigate. Thus, MDM can accelerate the time-to-value from an acquisition. MDM also helps companies with segmented product lines, preventing disintegrated customer experiences.
Why does government need MDM?
With a single, trusted view of all data, government agencies can use their data to keep up with increased demand for services, unprecedented security threats, and pressures to increase efficiency and transparency.
View More>>
Informatica MDM Discovery Questionnaire
This provides you a list of questions and areas for consideration as you investigate your organization's readiness for MDM. Not everything here will necessarily apply to you; however, it can provide food for thought.
View More>>
Gartner Group Magic Quadrant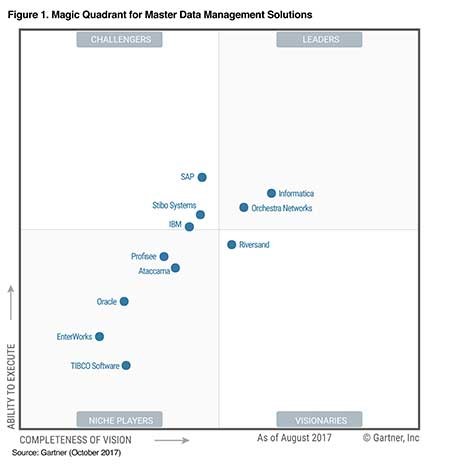 CM Inc. and MDM
Since 2015, CM Inc. has been working closely with Informatica, the world leader in Master Data Management, to raise the level of awareness of MDM in the Ontario Government (OPS) and to help our clients be prepared for the changes that are coming. This includes seminars in 2015 at Queen's Park, and one held privately in Toronto in 2017. Both were well-attended and received very positive feedback.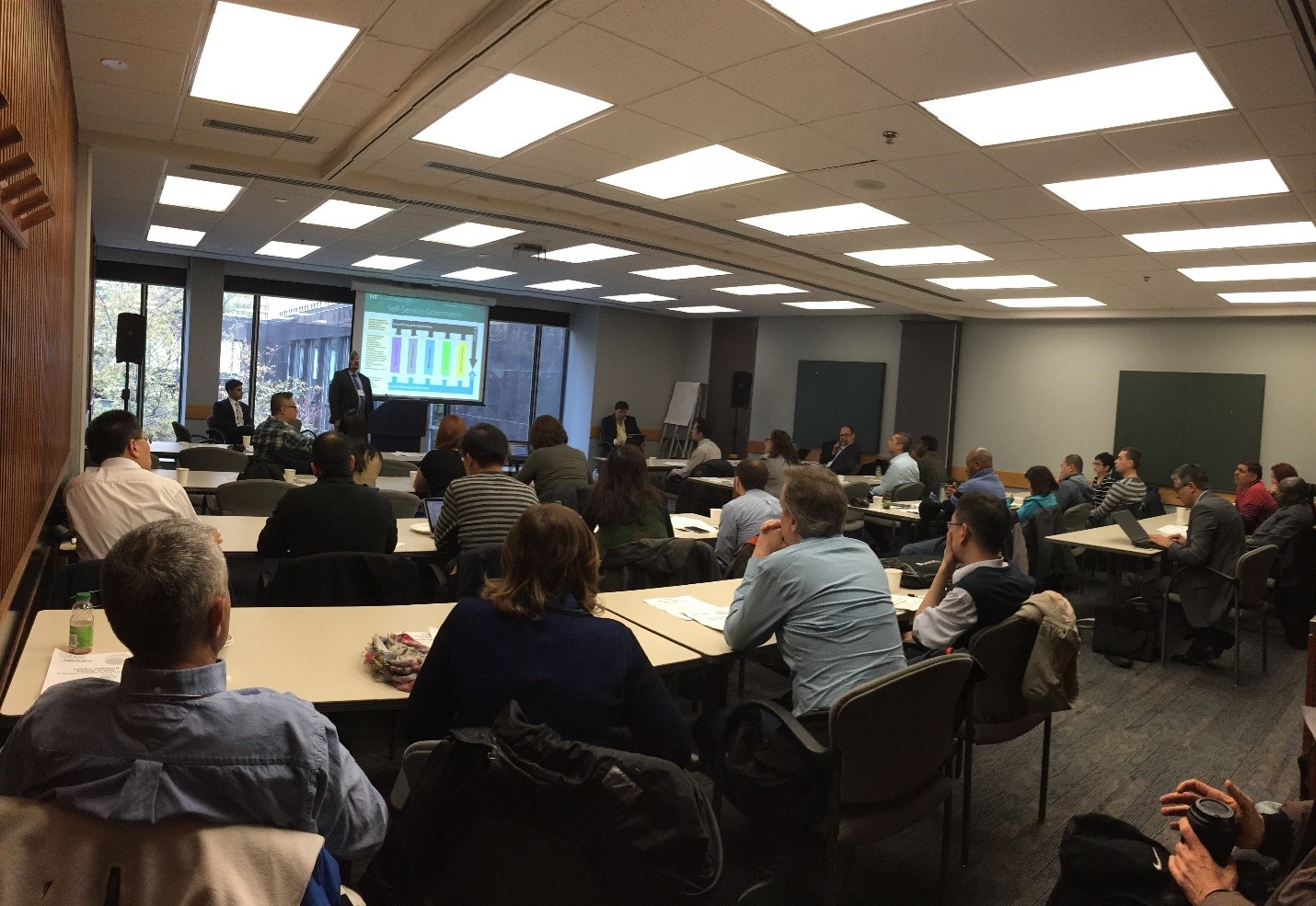 MDM Consulting
In addition to providing access to Informatica's MDM consultants, CM Inc. offers, at very competitive rates, expertise via our own staff and sub-contractors, as appropriate, such as:
• MDM Data additions, Data extensions, Behavior extensions, Query extensions, Entity subtypes, MDM metadata specs, Product type hierarchy models)
• Upgrade MDM software to meet the vendor support requirement
• Develop in-house MDM skills and provide on-the-job training while implementing recommendations around Data Governance, Data Quality and the Business Data Dictionary.
• Gain efficiencies through MDM, enable streamlined data processing capabilities and greatly improve data quality
• Lead and facilitate interviews/workshops with SMEs, educating and driving synergies across Business and Technology areas to define a cohesive MDM Strategy and Roadmap resulting in several interdependent enterprise initiatives
• Analyze 30+ data sources, business processes and data flows to understand the data landscape enabling leadership and justification of the identified Master Data domains, initial master data elements, use cases and declaration of Systems of Record
• Define an MDM standardized Logical Data Model as a blue print driving imperative action plans around Data Governance, Data Quality and Data Stewardship
• Create a centralized, consolidated master data model for Customer Master Data. This would provide the business group a platform to maintain all customer-related information, enriched and de-duplicated to have a single version of truth across the entire organization. The goal was then to generate Business Analytics and Reporting based on clean Master data
• Complete initial phase of upgrade analysis and then a fresh implementation of MDM
• Design a Customer MDM system which will act as central repository for "Golden Customer" and its related data so that it can be accessed and consumed by all peripheral application systems
• Collaborate with the integration team to map the MDM real-time interfaces with external systems
• Assist the program managers and solution architects to define and architect the CRM/MDM road map
• Provided technical leadership in MDM solution design and implementation