CM Inc. partners with leading firms that can help to better serve our Clients.
Due to our arrangements with our partners, we are able to provide optimized solutions for your Information Technology & Communication needs at competitive pricing.
---
Our leading partners include:

Microsoft
CM. Inc has been a Certified Microsoft Partner for over five years. We are available to provide a wide range of services for Microsoft products and strive to achieve a high level of quality in CM Inc. solutions. CM Inc. specializes in Dynamics products and .NET applications.
---

Informatica
We have developed a long term relationship with Informatica, and we are the sole vendor of Informatica products in Ontario Public Sector.
• PowerCenter
• Accesses, integrates, and delivers any and all data quickly and cost-effectively, without hand coding.
• Advanced Data Transformation
• Extracts and utilizes data from any file, document, or message — regardless of format, complexity, or size.
• PowerExchange
• Accesses mission-critical data and delivers it throughout the enterprise wherever it's needed, on any schedule.
---

Oracle
We are an Oracle Gold / Consulting Services partner and are currently developing applications involving the Oracle Database line of products, including OBIEE and Siebel for the Ontario Government:
• Data Integration and Quality Tools
• Business Analytics Tools for Statistical Modeling and Forecasting
• Business Analytics Tools for Advanced Visualization and Innovative Analytics
---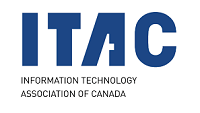 ITAC
CM Inc. is a long standing member of ITAC. Their mission is to identify and lead on issues that affect our industry and to advocate initiatives, which will enable its continued growth and development.
ITAC keeps in touch with the needs of the ICT industry through an intricate network of sources which includes its partners and affiliated associations around the world, government and non-government agencies, other associations, and leading authorities in a wide range of academic and professional disciplines.
---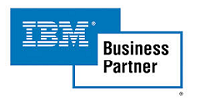 IBM
We provide a full applications development center in Java J2EE using the latest technologies and methodologies, e.g. RUP.
---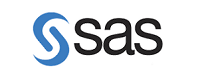 SAS
Statistical Analysis tools are in demand in many organizations. CM Inc., provides consulting services in SAS.
---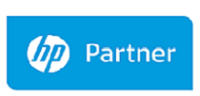 HP
As a partner with HP, we provide HP technologies, solutions and products to enterprises.
• HP Helion Cloud: The most comprehensive cloud computing solutions in the industry
• Security & Risk Management: An end-to end approach to IT security governance and operations.
• Big Data: Harness the power of your information to make better enterprise decisions
• Mobility: Mobility solutions to improve productivity and deepen engagement with customers
• Infrastructure insights: Research, critical analysis, and practical strategies for infrastructure transformation.
• Small and Medium Business: Focus on innovation and the future with HP technology that's made easy
---

Symantec
Has been partnered with Symantec, CM Inc. provides Symantec solutions to enterprises when needed .
• AdvisorMail
• Enterprise Vault
• Enterprise Vault.cloud
• OpsCenter Analytics
• eDiscovery Platform
---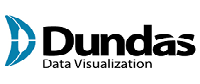 Dundas Data Visualization
Has been partnered with Dundas Data Visualization, CM Inc. provides Dundas Data Visualization solutions to enterprises, help them build the right BI and data visualization solution for their business, including dashboards and reporting .
---
CM Inc.'s other current and past partnerships and alliances include:
• Allstream
• Innovators Alliance
• Pathway Group Inc.
• Results International
• Robert Half Canada
• Training ITIL
• York Technology Association
• York University Research & Innovation
• Queens University Business School